Multi-currency Cash Passport
6 currencies, locked in rates
Lock in exchange rates each time you load and reload. Load up to 6 different currencies on one card: USD, EUR, GBP, AUD, CAD and HKD.
Stay in control
Manage and track your Cash Passport on the go via your mobile, tablet, laptop or PC. Login to 'My Account' and stay in control of your money.
Accepted at millions of locations
Use your Multi-currency Cash Passport  like you would a credit or debit card, except with your own prepaid funds. In-store, online or to withdraw local currency at ATMs.
24/7 Global Assistance
Help is only a call away, whenever and wherever you are. If your card is lost, stolen or damaged, we can replace it quickly or provide you with emergency cash.
Keep track of your travel money
You can use your mobile, tablet, laptop or PC to login to 'My Account' and stay in control of your travel money.
Register for 'My Account', so you can:
Track your spending
Transfer between currencies
Retrieve your PIN number
Suspend your card temporarily
You can also download the Cash Passport mobile app, available for iOS and Android devices.
Running low on travel money?
Just return to any participating branch of the location where you bought your Cash Passport (in UAE), and they can reload it for you. You will be asked to present your Multi-currency Cash Passport, a form of payment, proof of residence, your travel documents and your valid passport.
Travel with confidence
Spend securely as your Multi-currency Cash Passport is protected by CHIP and PIN.
Looking for a back-up card for safe keeping? Simply purchase an additional card when ordering in-store.
We're here to help
We're only a call or email away at all times. Our global assistance team will help you if your card is lost, stolen or damaged subject to availability in your location.
We can replace your card quickly or provide you with access to emergency cash up to the available balance on the card, so you can keep enjoying your holiday.
Need further help?
View our frequently asked questions or feel free to contact us.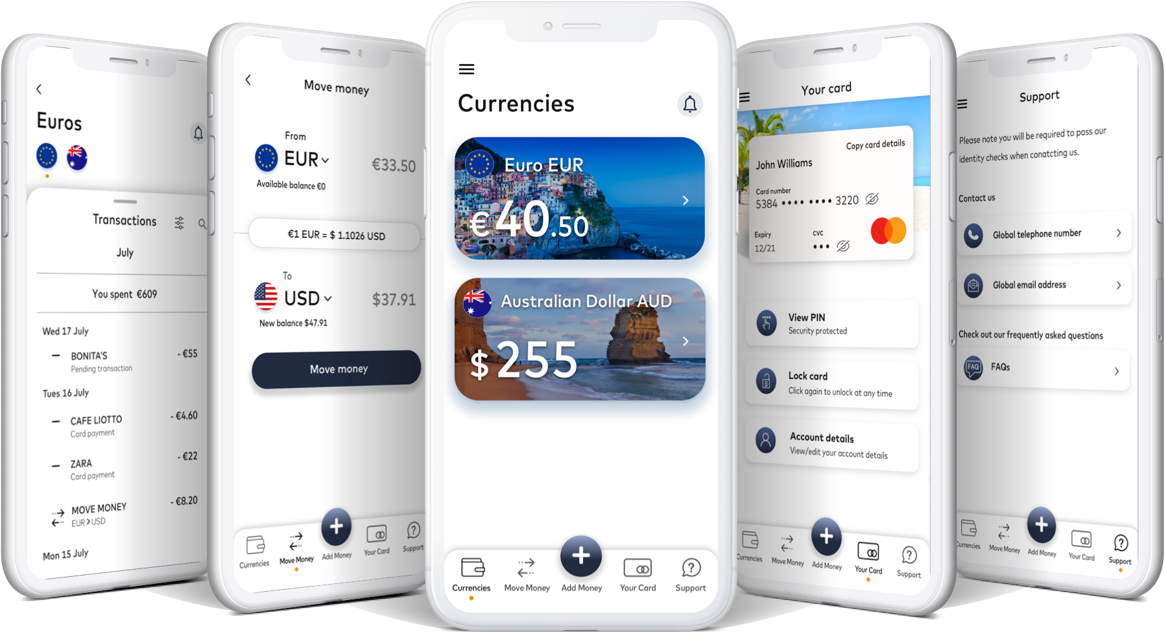 Cash Passport™ app
The new Cash Passport app has an improved design that makes managing your travel money faster and easier.
Secure and easy access with Touch ID

Get fast and easy access to your Cash Passport app by using Touch ID. The new fingerprint recognition feature operates using highly secure biometrics and is an easy alternative to using your online password.

Track your activity on the go

Be smart about your money. Monitor all of your activity, whether you're reloading or transferring funds, it's all accounted for here in one simple, secure place allowing you to stay up to date with transactions and card spending.

Move between currencies

Move money between your currencies with just a couple of taps – it's that simple! Quickly move money between 6 currencies and spend more time enjoying your holiday.
Priceless Cities
Priceless Cities is a program available exclusively to Cash Passport cardholders and provides access to unforgettable experiences in the cities where you live and travel.
There's a world of possibilities waiting for you to explore, so why not break free from your routine for a moment, a night, or even a weekend? Fuel your passions. Make memories to last a lifetime. Start Something Priceless.